Visitors: Take your magical excursion into miniature worlds which show life as it was, as it is, or as it could be. Fantastical, exquisite layouts built by skilled modelers will transport you to times and places you'll enjoy and remember. An ideal outing for families, individuals or couples looking for a unique and memorable diversion. Bring your camera.


Held 3 times a year, the Great Scale Model Train Show is always a welcome and richly rewarding visual experience, no matter what the season.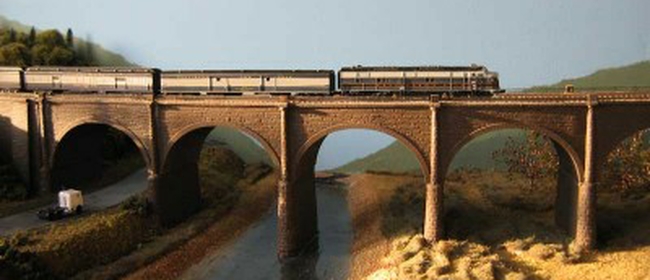 Buyers: Find all scales, high-rail, plastic to brass, locomotives to scenery; power, control and signals, books, maps, railroad art, reclaimed relics from the real thing -all, are found in abundance, here, on hundreds of vendor tables and displays. The range of vendors includes renowned and expert modelers to hobbyists with a "few things to sell." Chances are that the thing you need -and the thing you didn't know you need- is here. Just thinking about the hobby? Or a serious modeler? Somewhere in between? This is YOUR show. Our world-class vendors and experts will offer their guidance and reasonably priced product to get you started or keep you on track.
Sellers: An ideal, cost-effective way for vendors to reconnect with current customers, make new acquaintances, promote your store or Internet site, engage manufacturers, and share news and shop-talk with your peers. You'll appreciate the wide loading doors, large trolleys for moving merchandise, friendly and helpful show staff, free electricity, the low cost, and special vendor perks.
WANT A SHOW FLYER WITH A DISCOUNT ADMISSION?