EXPERT ADVICE, FASCINATION AND INSPIRATION!
By any measure, the creations of model railroad club members inspire us all to perform similar works of artistry and compelling realism. After all, the model railroad clubs are populated by people just like ourselves, but with the key difference of experience and the collective wisdom of other club members.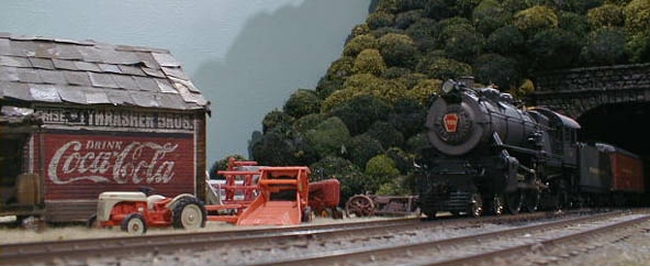 Want to start a new train club or upgrade your club to DCC Duplex operations. Contact Bob at YankeeDabbler (727) 457-9227 rosmallfl@gmail.com for help. We have grown to become one of largest DCC dealers and have helped many clubs in the US and internationally. Give us a call and we can discuss the advantage of having a discussion with your club to assess their needs now and into the Future. You decide if and how we can best serve you and save the club money. The discussion can include anything and everything about creating your layout. There is absolutely no commitment required, for this service. Gene, I and the entire YankeeDabbler team are all model Railroaders and love the hobby. Our club is the West Pasco Model Railroad association – www.WPMRA.com. Checkout the layout at this website – Facebook or see our modular display at the Tampa, FL Fairgrounds during the Golden Spike show in June. YankeeDabbler makes things pretty simple and can extend an additional discount to any model Railroad club that buys Digitrax Duplex equipment for the first time or upgrades to Digitrax Duplex equipment. And every member of the club gets the discount and can purchase any product that Digitrax sells and as much as they want for the club or their personal use also, at the time the order is placed.
Specialists who offer clinics instruct us on tried and true methods and materials, with the occasional dash of innovation that makes us say, "why didn't I think of that?"
The Great Scale Model Train Show is a rich venue of club layouts and clinical instruction. Tireless club members transport and assemble their creations which transport the visitor to other times and places, real or imagined. Clinicians answer our "how do I . . .?" questions and in their presentations and demonstrations save us hours of trial and error. The Great Scale Model Trains Show is proud to host these dedicated modelers and experts, who contribute so substantially to enjoyment of the hobby.
IF YOU ARE A CLUB, WE WANT TO HEAR FROM YOU: We are always seeking innovative and creative layout displays to add to the many who currently are present at our shows. Use the Contact Us link below to arrange for a free display area with free tables and other perks we provide to clubs and club members.
IF YOU ARE A CLINICIAN, WE WANT TO HEAR FROM YOU: Can you show modelers techniques and materials to help them save time, effort, or expense? If so, please contact us using the Contact Us link below to arrange for the instructional area and other perks we provide to contributors.